Standard Shipping Box | Stock Boxes
Standard carton boxes or Stock boxes are prefabricated in bulk and sold by the bundle or pallet in stock stored for ready sale. BC Box manufactures the most popular standard style stock boxes (RSC) in plain Kraft, single and double wall material. Stock boxes are a fantastic option for distribution, making packaging simple and easy, and cheap.
Just-in-time delivery is available as needed for no additional charge. We promptly process orders and make delivery within 48 hrs., the kind of service we are famous for!
Corrugated standard shipping stock boxes can be the most cost-effective way to ship your product.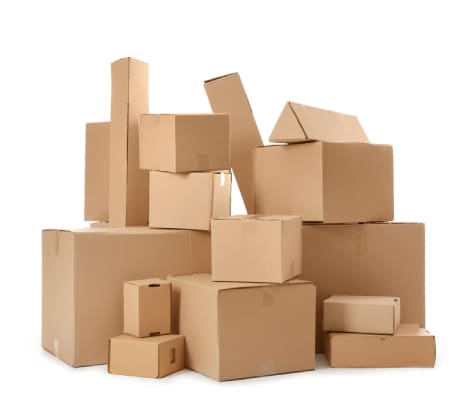 Even the most standard cardboard box needs to meet certain performance requirements and specifications. That's why our customers can rest assured that even a basic shipping box or packing box has been designed and tested to perform.
While so many clothing boutiques and other industries have been forced into e-commerce, we can be the packaging support you need. Corrugated stock boxes are the packaging and shipping solution of choice for many industries including food processing, automotive, garment, electronic, computer, assembly, retail, printing and publishing, mail order, fulfillment, transportation, food processing, and manufacturing.