Which would best suit your needs and fit your packaging operations?
Exceptional Service You Can Rely On!
Keeping our customers happy is our main concern and we strive to meet this objective on a  continuous, daily basis. We specialize in working hand and hand directly with clients throughout the product development process to ensure brand image while creating efficiencies and cost savings throughout the manufacturing process.
Our sales team has over 45 years of experience in the packaging industry. Our team of packaging professionals and sales are fully knowledgeable of our products and are dedicated to providing our customers with the best information and support available in a timely manner. You will find people working late to get a 'rush job' out to a customer who needs something urgently.
A Personalized Approach
We offer a personalized, one-on-one approach to ensure that our customers get the exact boxes they need. We will guide you through all of the available options to ensure that you get the best solutions for your packaging needs.
Our customer service process begins with offering you a quote for each requirement. The more specific your requirements are, the better our team can estimate the costs for manufacturing. Our sales team is not only well-experienced but also likes to make the process easy for you while building a lasting relationship.
Our business philosophy is "We don't do transactions, we focus on relationships and how our customers can make more money.  If they do, we do too.
Our team provides strategically formulated solutions that bring the right fit of every level and style of packaging to the table. Save on costs, and improve brand recognition through advice from our packaging experts. Whether you need a lighter box in paperboard or folding cartons for retail packaging to help cut down on shipping costs, or a carton made out of a thicker board grade of corrugated material to provide additional protection, we will give you proper expert guidance for structuring your box according to your application.
There are a number of different factors that go into making corrugated boxes, and it's one of the reasons why they're so customizable. The next aspect you'll want to look at is the type of board. There are four types of boards that can be used for corrugated boxes. The most common types used are single and double walls in various C, B, E, and F flutes.
The majority of box styles fall into one of the following general categories: Slotted Boxes, Die cut boxes, Telescope Boxes, Folders, Rigid (or Bliss) Boxes, Self-Erecting Boxes, and Interior Forms.
Whether a commodity placed in a supermarket attracts customers, to a large extent, is dependent on whether it is easy to carry. Especially for some goods that are not easily carried limited by their shape, weight, or size, thus the portability of the packaging structure is particularly important.
We use CAD software to create graphics and specs, which then become dies for your custom box. The most important part of this process is communication. We want your input to create the best packaging for your products. We focus on improving the user experience, enhancing functionality, and maximizing manufacturing efficiencies from concept to completion.
BC BOX design process starts with your brand. Whether your customers are receiving a package in the mail or making a purchase in a store, your product packaging is an opportunity to make a lasting impression that keeps customers coming back.
You may provide us with detailed graphics and specifications for your packaging requirements or leave it to our team to create the most innovative and efficient design for your packaging needs. Our business model is designed to make packaging easy for our customers. We can find it, design it, source it, make it, ship it, store it, and more.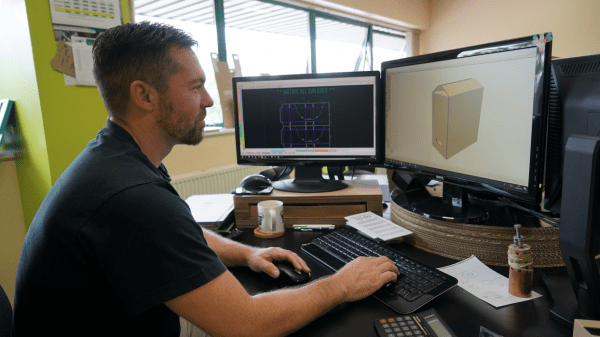 Our staff has experience with virtually every kind of paper substrate, allowing them to design the exact customized solution. Our team can create specialty designs, such as display-ready corrugated boxes with attractive and eye-popping printing for a multi-color design of your imagination.
Solution Focused Design and Innovation
Having taken your initial brief a working concept will be produced to ensure we are all on the same track. After discussion and any necessary changes, your project will be progressed in stages until you are completely happy with what has been produced.
No Design Style is Too Complex, No Structural Design Impossible.
The demand and usage for greater stacking – or bursting strength – and liner surface finishes are critical concerns for corrugated box choices. Our designers are qualified to handle the growing needs and complex style specifications our customers need.
BC Box has A to Z all in-house capabilities; we control the quality of the product from design through production while maintaining competitive lead times.  These can be images, measurements, or an existing box spec. Alternatively, you can send us your physical product so our designers can engineer the best solution.
With a skilled production team and hi-speed state-of-the-art machinery mean we can turn around your order in record time without compromising quality. We are fully efficient to have your order ready to ship in 48 hours from project sign-off in case of much-needed rush service.
For you're customized packaging needs, we source various styles of steel dies and offer multicolor solutions with flexo, digital, litho, or screen-printing. Our process involves using an in-house corrugator, die-cutting, Flexo folder gluers, and up to 4 color printing machinery in our plant to develop various box styles for your packaging requirements with a very efficient turnaround time. Having this streamlined process allows our team to easily communicate any changes required to the final product much faster.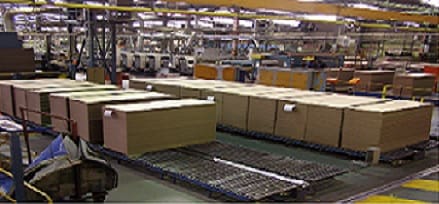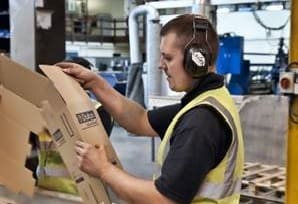 Testing is also an important part of our manufacturing process as it determines the durability of the box. At BC BOX, we use the Edge Crush Test (ECT) and MULLEN TEST equipment in-house to determine the strength of our boxboard. Quality control may also involve testing samples of printing on the boards to assure accuracy for the final product.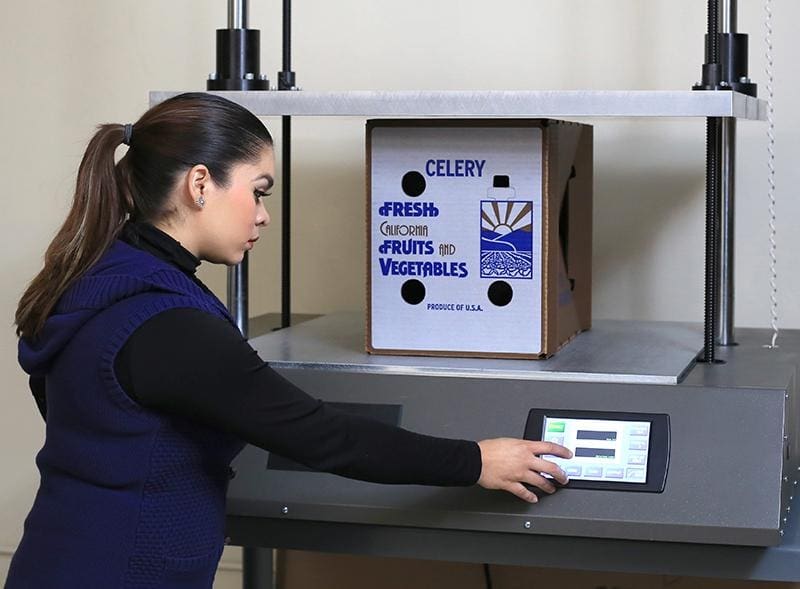 Since we are centrally located in the Newton part of Surrey, which has become the central hub of Greater Vancouver. We deliver to a wide range of local businesses from North Shore to Chilliwack and through our logistics network in all major cities of western provinces of Canada and the USA.
We also understand the importance of delivering our product when it is required. With our own and contracted transport service, we ensure the goods are delivered exactly how and when they are needed and in the same condition as when they left the factory. Our drivers make sure your packaging products get delivered on time, fully protected, and in the right quantities with proper documentation for your last satisfaction.
You will never hear an excuse from BC BOX – because as a company, we believe there is always an option. If you are stuck with low inventory or get an unexpected order, call us and we'll figure out a way to help you get through the crisis.
 We offer aggressive packaging consolidation programs and accurate inventory management practices – minimizing cost to you and maximizing your bottom line.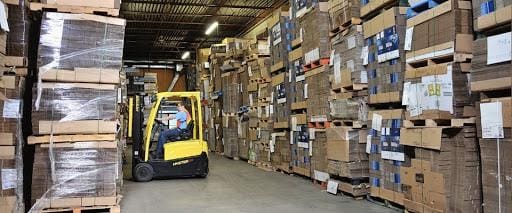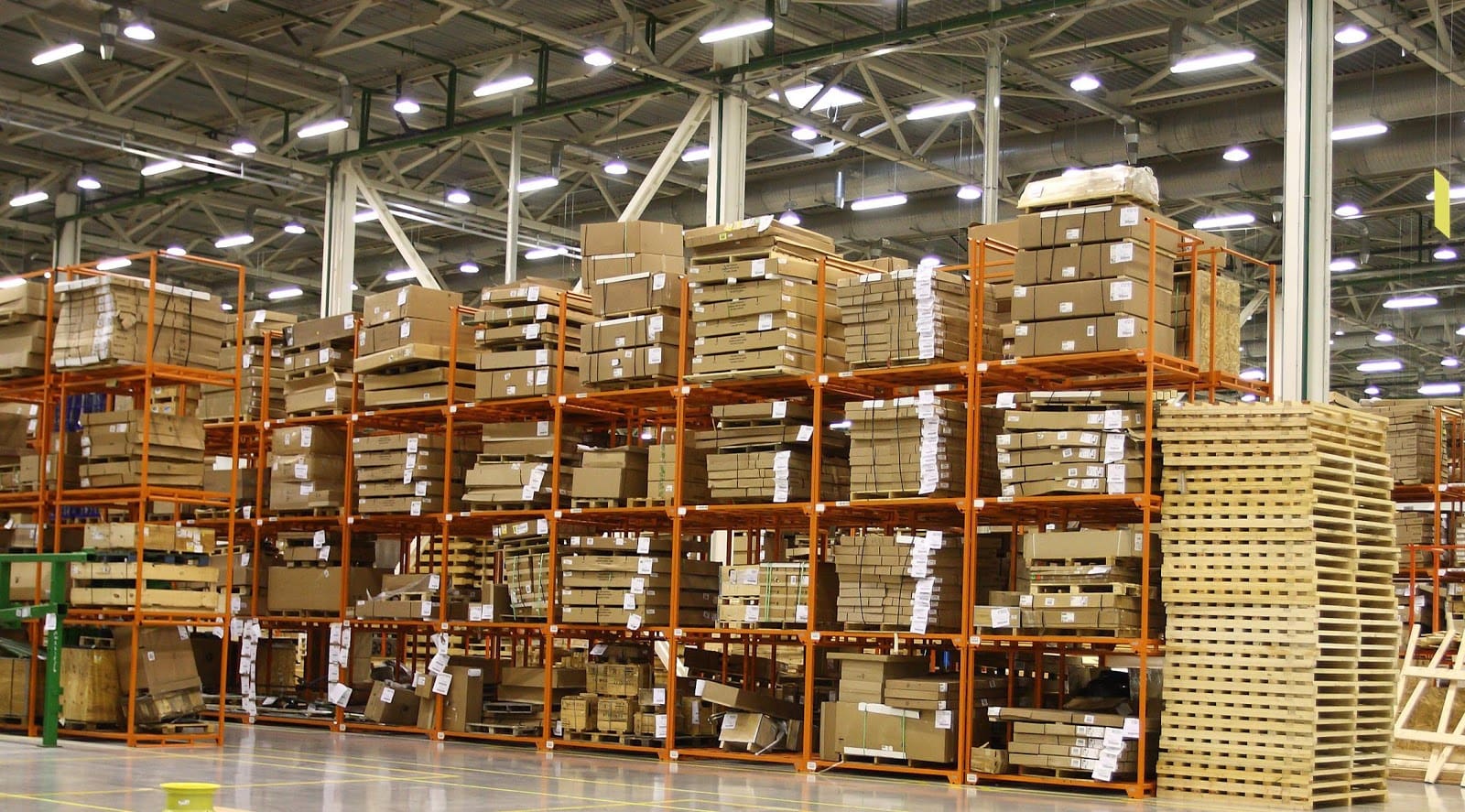 Stabilize Your Supply Chains
Help You Seize Opportunities, FASTER