Custom Packaging Solutions
At BC Box, we maintain modern equipment that prints and converts some of the smallest to the largest boxes in the industry. With innovative and hi-tech fully computerized converting machines with in-house corrugators and skilled crews.
We use our 35 years of experience and vast resources to create custom packaging solutions to meet our clients' changing and growing needs. We can provide you with the highest quality, individualized corrugated cardboard packaging solutions for every kind of custom boxes. We know we can make your packaging needs one less thing for you to worry about.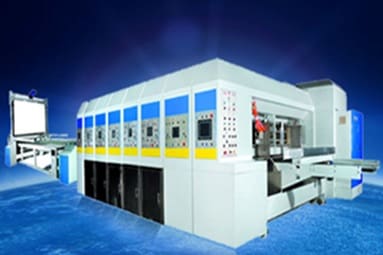 We have the capabilities to run everything from the smallest corrugated carton to the largest Gaylord / Bin cartons. We operate a very diverse range of printing machines you can utilize the following expert processes to achieve the most cost, time, and resource-effective solutions:
1, 2, 3 & 4 color Flexographic print
Full-color Lithographic print
Full-color Digital Print – Small and large format.
Talk to our design and production team about our durable and fully recycled corrugated cardboard solutions completely customized to handle every shape and design. We specialize in display bins, regular slotted containers (RSC), and machine-formed or self-locking die-cut boxes that protect freshness so you can ship, store, and display fresh or frozen meat, poultry, and seafood products with confidence.
Whether you need a basic corrugated box, folding carton, or a fully branded retail RSC or mailer packaging, our team will carefully evaluate and design with the intent of helping you reach your packaging goals. From concept to completion, we will work diligently to ensure consistent quality and fast turnaround of your next project.