E-Commerce Packaging Solutions
Packaging plays an important role in your e-commerce fulfillment process. It is a major component for protecting your products throughout the shipping process, preventing costly damage and frustration to your customer. The proper packaging ensures your product makes the best first impression and provides positive feedback from the customer in the E-commerce business.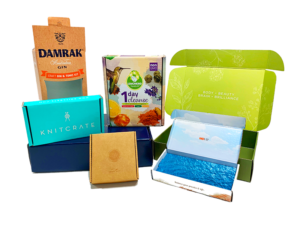 BC Box is fully aware of the growth of e-commerce packaging in the marketplace. From corrugated shipping boxes to protective folding cartons to resalable and reusable flat paperboard mailers, we provide the full spectrum of recyclable packaging options that optimize your package, reinforce your brand, and protect your products.
High graphics with impressive printing on your packaging can be used to increase return to purchase percentages, upgrade existing common shippers, and increase brand awareness. When your product demands protection but also needs to arrive in style, our custom-designed, die-cut mailer boxes are your best choice.