Partnership Is A Key -
We don't make just boxes…we make relationships
A partnership with BC BOX isn't just about buying boxes. It's about building a relationship with a knowledgeable, trusted, committed source; adding value to your business, and actively contributing to your success in the marketplace. We are proud of our strong client focus and long-term relationships that we enjoy with our customers for more than three decades and we measure our success by lasting partnerships.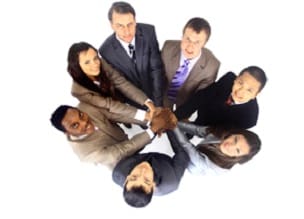 If you are a BC Box customer, you are one of our partners and therefore among our most valuable assets, regardless of the size of your company. Given that all our partners contribute to our company's success, we treat them with the utmost respect. As mentioned in our Mission-Vision-Values statement, we place human values at the highest level of our daily operations.
We believe, "If we are cultivating the relationship in all the right ways (while of course, providing the products or services your client needs), we can work on developing a partnership with the client—something that goes beyond individual project development.
"We don't do transactions; we focus on relationships and how our customers can be relieved from their packaging stress. If our clients are happy, so are we."
Trust and responsibility
Trust is something that is hard-earned and yet so easily lost. Without responsibility, there is no trust, and without trust, we cannot build the long-term relationships that drive our collaborations and research.
At BC BOX, our commitment to the very highest level of service and customer care is about shared responsibility and trust we will deliver – to our valued customers, suppliers, and colleagues.
We assure you that we will leave no stone unturned to protect your interests and make sure that you get what you want. You just focus on expanding your business, leave the packaging to us.