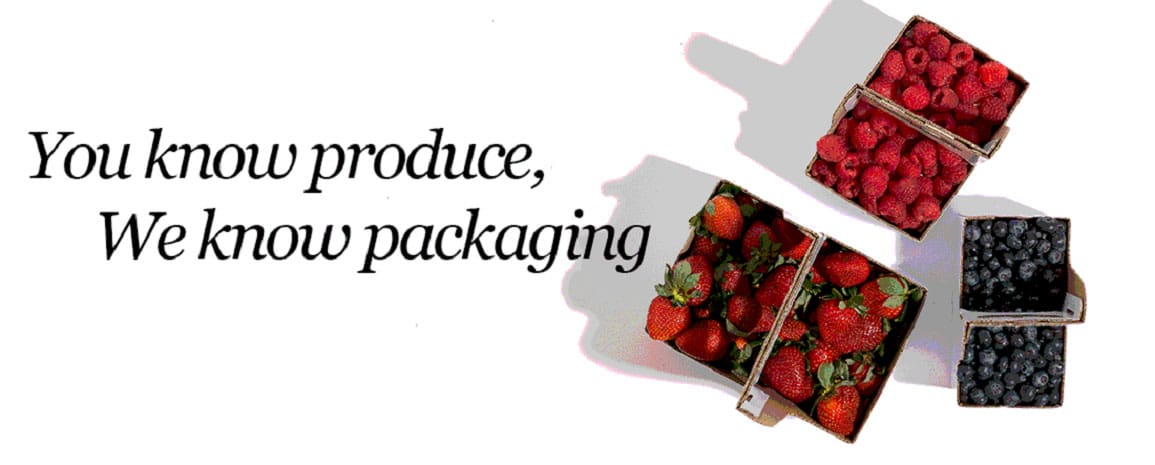 Agriculture – Produce Packaging:
Whatever you grow…We are your right choice!
Fresh fruits and vegetables need special protection to maintain the highest level of freshness and visual appeal. At BC BOX, we understand the needs of every grower and each crop. We have easy setup, one-piece containers to facilitate field packaging needs, special ventilated designs to protect freshness and preserve in-store sales appeal, and enhanced moisture protection and added package durability.
We supply a wide variety of seasonal packaging products ranging from nursery trays, orchard fruit to berry packages of every shape, size, and style.
BC BOX offers an extensive range of stock-print (one to full color) packaging options and growers supplies for the fresh berry industry. We are fully equipped to manufacture blueberry, raspberry, strawberry either fresh or frozen, all kinds of boxes and trays.
With the help of our expert design team, we are designing and manufacturing a quality range of fruit boxes. We supply a wide range of fruit boxes mainly cherries, peaches & apple boxes, and trays to the Okanagan Valley area of the fruit industry. Customizable, eco-friendly packaging is the future of the fruit picking industry and you should be at the forefront!
We looked at the current position of the industry and noticed that something was missing – sustainability. Our team is dedicated to finding the most durable and cost-effective options to keep produce safe and easily transportable, so we went throughout the existing packaging line.
Right Quality materials for produce packaging
BC BOX has their state-of-the-art corrugator and in-house design team who create durable, hygienic, and sturdy boxes to meet growers' requirements to reach their produce to markets faster, fresher, safer, and ready to sell. We use premium quality material while keeping in mind the specific needs of the growers and end-users to ensure reliability during transportation and freshness during the shelf life.