Perfectly Designed to Fit your Products
Die Cut Boxes is one of the most effective and unique manufacturing processes utilized in cutting paperboard or corrugated materials. These cases are made up of high-quality materials like B, C, or E-flute corrugated board, corrugated paper board, or Kraft paper. If you regularly mail similarly sized items, you can benefit from die-cut boxes.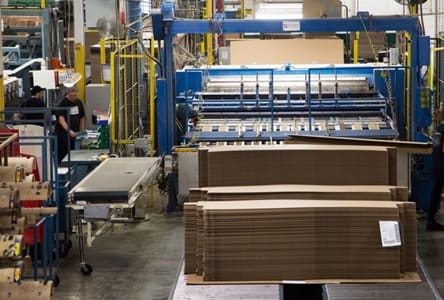 These cases don't require any sort of glue or tape to assemble, as they comprise different sorts of slits, vent holes, and joints, which help in a rigid assembly on their own. Die-cut box templates can help in the manufacturing of intricate designs in a neat way without leaving any residue on the corner. A die-cut box can be made to fit snugly around your item, no matter the size or shape of it. As a result, you won't need excess fillers. Also, a customized carton is made to fold up into a self-contained piece.
The neat cutting of the corners and the folding flaps result in flawless designs that can be printed in accordance with the needs of branding. Another style would be an auto bottom box, which is used in the electronics and food industries.  This style is similar to an RSC with one exception; there is no need to tape the bottom of the box once it arrives at your customer's facility.
It is ready to pack once it leaves our plant. Another example of adding value would be to convert long five-panel folders into tubes. BC Box has three rotary die presses up to 4-color printing and flatbed press to serve their nationwide customers in an efficient manner.