Custom business cardboard boxes have been used across the world by business manufacturers. Businesses that are based on the manufacture of products are very well aware of the significance of quality packaging. Custom packaging boxes are the first glimpse that creates a consistent brand image that helps to gain brand recognition along with an increase in the level of trust.
It is easier nowadays to create customize the packaging with a limited budget and ineffective way. Personalized corrugated boxes not only enhance your brand but also attract attention and boost your brand awareness too.
Here are a few reasons for choosing corrugated cardboard boxes.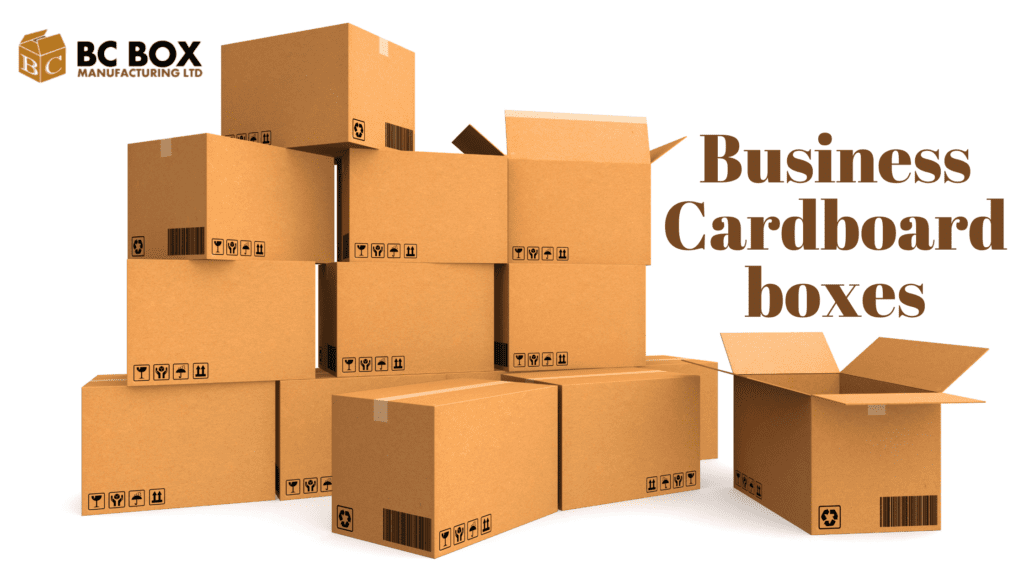 Advantages of choosing custom cardboard boxes
Cardboard boxes are one of the most inexpensive packaging options. The raw materials used for custom boxes are also inexpensive, generally leading to more budget-friendly options. Using the very large boxes for small products would require a large number of additional materials in order to prevent the damage. This will also increase the shipping cost due to its weight and this could have a significant cost increase on overall packaging.
However, choosing customized box packaging will reduce unnecessary shipping and packaging costs.
Dimensional weight prices
Dimensional weight pricing is the standard way to calculate the shipping cost for the product boxes. Standard boxes might not allow your product to fit perfectly; your products may swim in extra space or move around the boxes and this might also damage the products sometimes.
Custom printed boxes will be the suitable option to control size, shape, and materials to avoid unnecessary weights and reduce shipping costs.
Create a Positive impression
It is said that first impressions are formed in just 100 milliseconds. Hence, it's very important for a business to get a positive impression when viewing their products for the first time. Packaging is the first thing a customer encounter when they receive their product.
Custom boxes can help you to make the best impression of your products on customers. Good quality and eye-catching boxes can provide valuable support for your branding.
Creating your own cardboard boxes will have plenty of opportunities to be creative. You can create your custom printed boxes with marketing messages, printed graphics, and tailored sizes. You can also include your business's personality and brand into your packaging in many different ways.
These little-explored efforts will enhance your package's professional quality and lead to an improved customer experience. You can include helpful information such as contact information, latest sales, etc. on these custom packages.
The customers usually discard the packaging as soon as they receive the product. Such packaging will not be sustainable for a long time. However, custom packaging boxes can reduce businesses' environmental impact.
While choosing Customized boxes you can also choose the manufacturing material too. By reducing the usage of carbon footprint and improving sustainability efforts, custom cardboard packaging can be environmentally friendly.
Customers will never appreciate it if the product they ordered shows up broken or damaged. Custom packaging will your product and ensure the product safety is in place while shipping. Although all sorts of packing are meant to ensure product safety, Custom packing boxes intend to provide more protection than the standardized stock options.
Products might be of different shapes, sizes, or sometimes they could be fragile and might require extra padding. Custom packaging boxes ensure that the products are less likely to be damaged when placed in the boxes that fit best.
Are you planning to incorporate custom cardboard boxes into your business? BCBox can help you with this. Our structural team designers will help you to determine the custom design packaging solutions for your business. Get in contact with us today and get reliable custom-made boxes for your products.