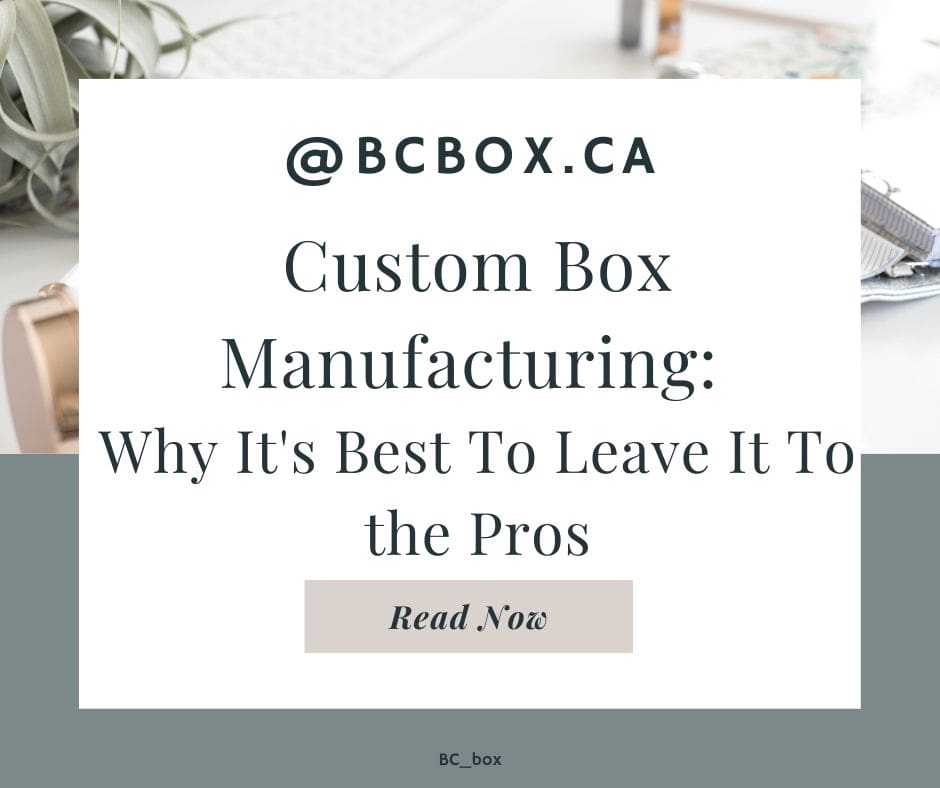 When it comes to custom box manufacturing, there are a few things that you should keep in mind. The process can be complex and time-consuming, so it's best to leave it to the professionals. Even if you're not an expert in custom box manufacturing, understanding why this is the best option can help make your business more successful. Let's look at why you should leave the custom box manufacturing up to the professionals. 
The Design Process 
The first step in creating a custom box for your product is the design process. This includes everything from creating a unique shape and size for your box, to adding graphics or text that will help set it apart from other packaging options. Professionals have experience with all of these elements, so they can ensure that your design looks great and fits your product perfectly. Additionally, they understand how different materials interact during the manufacturing process, which means they can create a package that meets all of your needs without sacrificing aesthetics or quality. 
The Manufacturing Process 
Once you've designed your perfect package, it's time to start manufacturing it. This involves cutting and folding cardboard into specific shapes and sizes, as well as printing and laminating any graphics or text onto the surface of the box. Professional manufacturers have access to state-of-the-art equipment that makes this process easier and faster than ever before, while also ensuring consistently high-quality results every time. 
Finishing Touches 
Finally, professional manufacturers can add finishing touches like die-cutting windows or clips into the cardboard for easy opening and closing of the package. They also have access to materials like foam inserts or cushioning wraps that can be used inside of boxes for added protection against damage during shipping or storage. All of these elements are important aspects of creating a great custom package that will impress customers and enhance their overall experience with your product or service. 
Leaving custom box manufacturing up to professionals is always going to be better than trying to do it yourself—even if you consider yourself an expert in this field! Professionals have access to advanced equipment and materials that will make sure your design looks great while also providing superior protection for whatever product is inside of it. So if you're looking for a reliable way to create unique packaging solutions for your brand, then leaving it up to the experts is definitely the way forward!